Beautiful Limited Edition prints to collect
We are pleased to offer a selection of exclusive Limited Editions prints from Brett's catalogue of artwork.  Beautifully produced, this special collection offers you the chance to invest in a true collectable, that is affordable too.  All Limited Edition prints are numbered and embossed with Brett's official stamp, guaranteeing authenticity. Each Limited Edition print comes with a Certificate of Authenticity.
Giclee prints are printed on museum quality acid-free 310gsm Hahnemuhle German Etching paper. All canvases are stretched and ready to hang, using high quality stretchers.  Please email boydneal@me.com with your requirements.
KitchenAid Ultra Power Mixer Series
KitchenAid Ultra Power Mixer Series
Edition of 50 (With  certificate issued)
Giclee: 
60cm x 60cm (Image size 50cm x 50cm) - £ 650 each unframed

107.5cm x 107.5cm (Image size 95.5cm x 95.5cm) - £ 1550 each unframed

95.5cm x 95.5cm - £ 1700 stretched
Edition of 800 (No certificate issued)
Framed Giclee: 40cm x 40cm (Image size 30cm x 30cm) - £ 300 each (choice of black or white frame).
4 in 1 KitchenAid*  Mixer Series: Canvas 95.cm x 95.5cm - £ 2500  Stretched.  Contains the following mixers: Britmix, The Kiss, Call Me Kitch, Gone with the Wind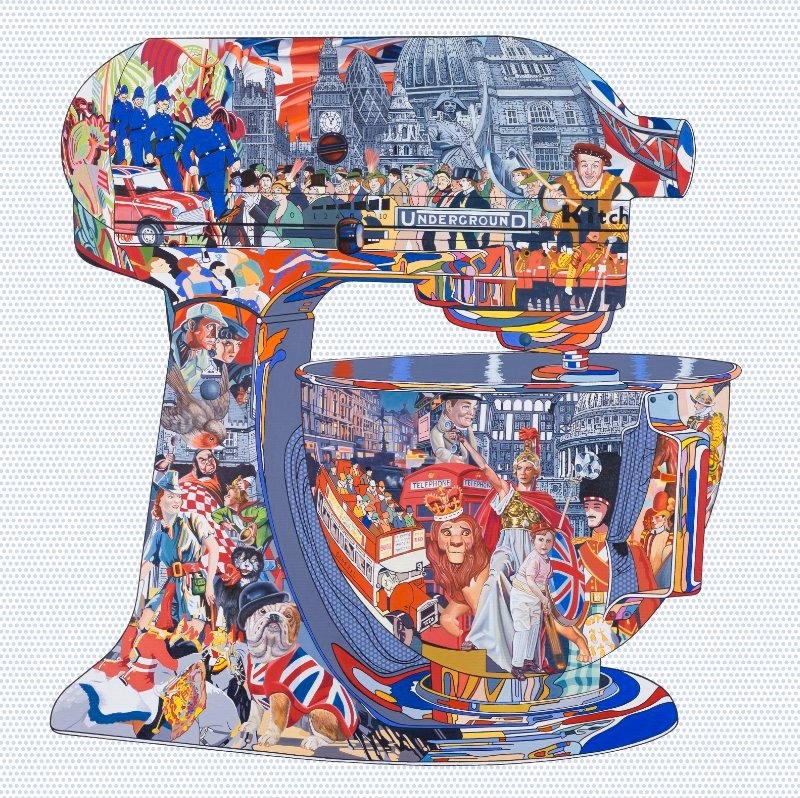 'Reflections of' Pots (Edition of 50)
Official Authenticated Giclee Limited Edition Prints: 75cm x 52cm £ 700 each unframed.
The Garden of Earthly Delights (Edition of 50)
Official Authenticated Giclee Limited Edition Prints: 64cm x 112cm £ 950 each unframed. 98cm x 179cm Canvas £ 2200 each stretched
Giclee Limited Edition Prints: 64cm x 46cm £ 530 each unframed / 90cm x 63cm £ 1020 each unframed